Flamingo fishing report, 23 June
2012-06-23 08:59:52
Flamingo, Florida - Saltwater Fishing Report
Gulf coast of the 'Glades, Shark river area
<p>Lots of rain and some wind this past week kept most off of the water. During the week we were the only boat on the water with rare exception along the Gulf coast of the Everglades. My anglers caught and released snook, redfish, trout, mackeral, cobia, flounder (and lots of other species including the usual sharks, etc).
At the moment the tarpon are pretty scarce where we've been along the coast. I think when the weather sorts itself out later this coming week they'll put on a stronger showing. We've been getting some very nice bites from snook on lures this week... here's a few pics of one that measured just over 28"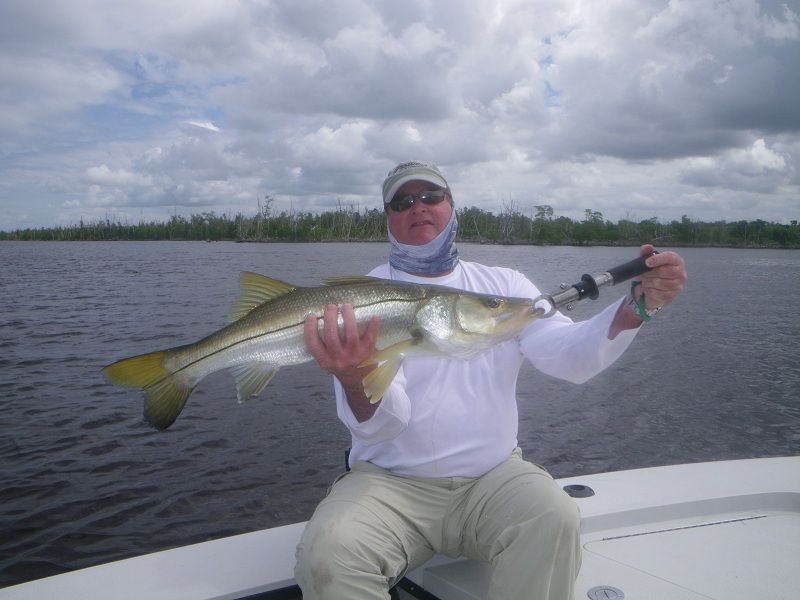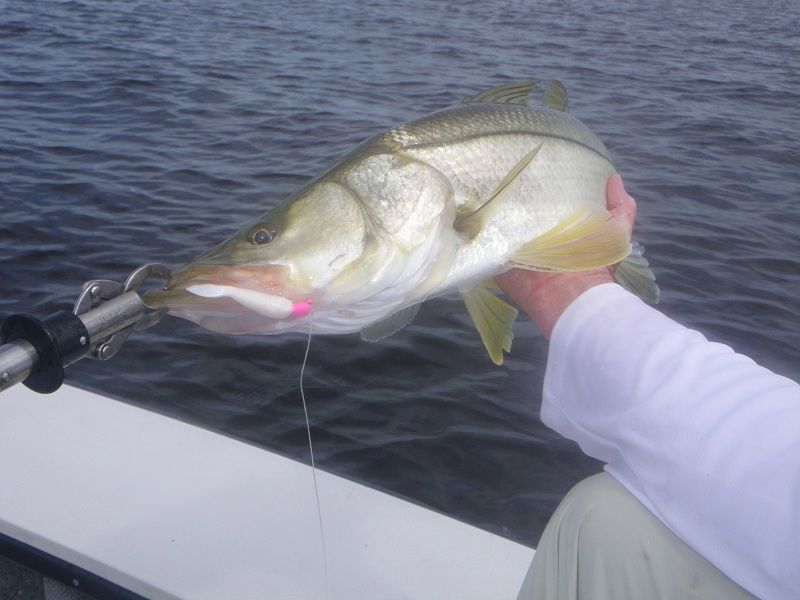 Although we got bites on plugs, and other lures the Gulp tailed jigheads were just the ticket...
A few minutes after this snook, local angler Jack Friedrich, scored a very nice flounder nearby on the same lure the snook liked...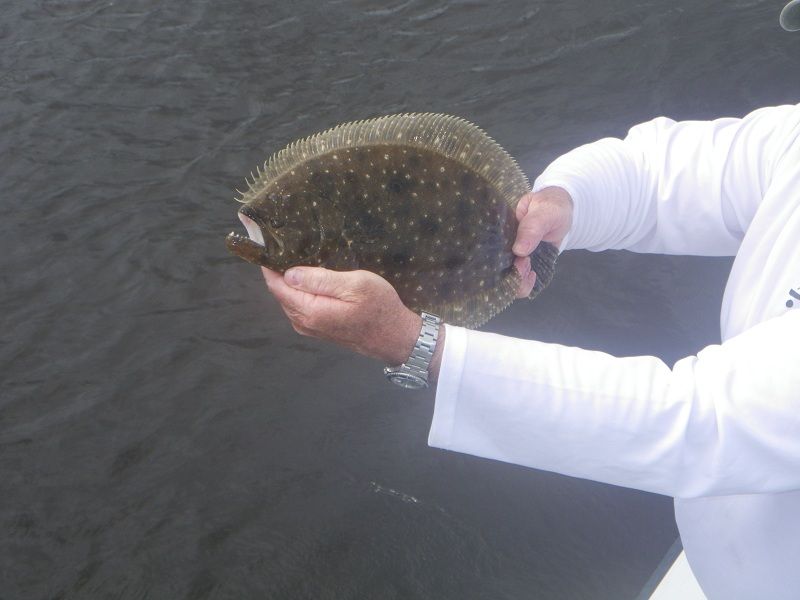 All were carefully released to fight another day. Normally this time of year live baits (ladyfish mostly) are just the ticket for really big snook, grouper, and other species. This past week almost every live bait was attacked in just a few minutes by very hungry sharks in the seven to eight foot range. The bites came so quickly that nothing else even had a chance at a meal.... It wasn't unusual to have double headers of sharks in the 100 to 150lb size range... We finally made the switch back to lures to get away from them. Here's a picture of one lemon that young angler Jacob Kashuk fought to the boat on a mono leader... it was every bit of seven feet long....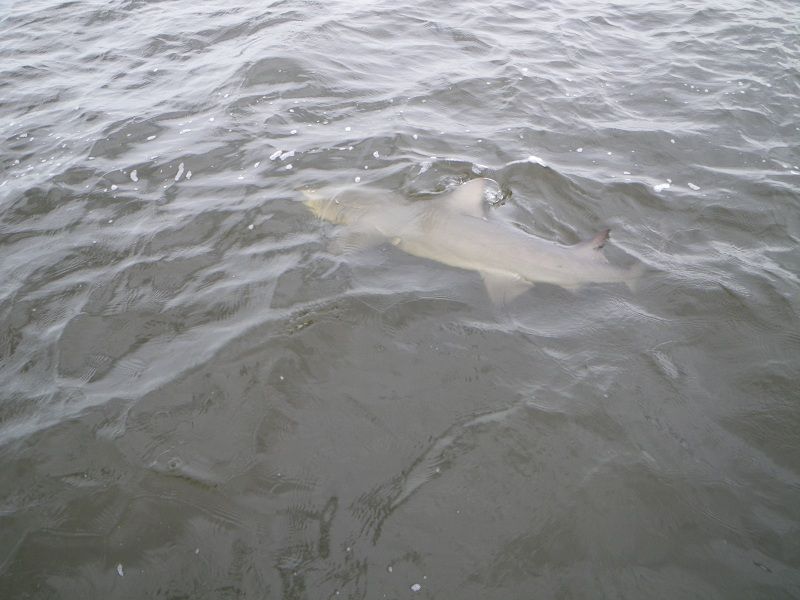 Note the second dorsal fin - that's the key indentifier for lemon sharks since they range in color from a yellow brown all the to the gray color of this one...
Although it was only day trips to the Everglades this week, we're finally in the time of year when night trips for small (and not so small) tarpon are a great option. We get on the water just before dark at a ramp on Miami Beach and are only five minutes from world class sightfishing for tarpon and snook under bridges and around docklights. I have to shout out to Sportfishing magazine for the article in their current issue that highlights that scene. The author Mike Mazur did a great job of highlighting the Miami portion of the night scene and my small part in it. Great article for anyone thinking about a night trip!
Tight lines
Bob LeMay
(954)435-5666
Fish Species: snook, redfish, trout, flounder, cobia, sharks
Bait Used:
Method Used:
Water Depth:
Water Temperature:
Wind Direction:
Wind Speed:
About The Author: Captain Bob Lemay
Company: Captain Bob Lemay Fishing Guide
Area Reporting: Biscayne Bay and Flamingo
Bio: Capt. Bob LeMay began his south Florida fishing career almost thirty years ago. He has worked for area tackle shops, mated on charter boats, but the highlight of those early years was winning the Lauderdale Billfish Tournament in 1973 with two anglers who had never fished for billfish before!
By the end of the seventies he was guiding part-time and tying flies commercially. In 1995, he began guiding fulltime. Through Umpqua Feather Merchants his fly patterns are now sold in shops around the world and in catalogues like LL Bean and Westbank Anglers.
954-309-9489
Click Here
For Past Fishing Reports by Captain Bob Lemay